2013 so far…
Posted on Aug 16, 2013
        2013 has been a very diverse year for me, and man it's been fun.   Here is a quick look at some of the projects worked on over the last 6 months as well as some new exciting news for Knome Studios!  For your listening interest I've uploaded many new works in my "audio samples" playlist.  Enjoy…
Knowledge Network
I received the great news in May that I will be writing the music for a series of shorts films to air on the Knowledge Network early next year!!  My good friend and colleague Amy Bohigian of Watershed productions was the winner of the Knowledge Network history shorts competition.  It was amazing news to find out and I'm super happy for Amy, she is so  passionate and dedicated to her film making craft and it's great to see that rewarded.  It's a pleasure to be working with her on all the projects we work on together.  An article on it can be viewed in the Nelson Star :
Nelson filmmaker wins Knowledge Network competition
 Basin Stories
This year I was privileged enough to work with the Columbia Basin Trust on a really cool film series entitled "Basin Stories".   To be up on the CBT website in the next month or so,  this film series documents the effects of building the dams in the Columbia Basin through the stories of dozens of Kootenay elders.  In many ways this project tested my ability to step into writing  a genre that I haven't thoroughly explored – Folk.  Much of this series deals with issues in a rural setting and folk seemed to be the natural choice for music.  It was a little slow to start to find exactly what director's Amy Bohigian and Rachel Schmidt were looking for, but once we pinned it down it seemed as though the music creation just flowed with an effortless rhythm.  Through it I discovered a new love for a genre I haven't completely given a chance to.  
Defensora
After the culmination of at least 2 years of work, Defensora has reached it's final edit.  I am truly happy to be a part of this project.  I thoroughly enjoyed writing in the "Spanish" sounding film score style that was needed for this project.  The final product looks and sounds great.   From this point Rachel Schmidt and Lee Topher have the film slated for  educational screenings, production of a full Spanish language version for distribution in Central America, development of an accompanying DVD educational booklet, film festival submissions, and possible future broadcasting.
Ecosave Web Video for The City of Nelson
This was a quick and fun little project completed for the City of Nelson's "Ecosave" program.  I'm glad to be contributing what I'm best at to such great causes.  Check out the link to the video, and if you happen to own a house in Nelson this sounds like a great program.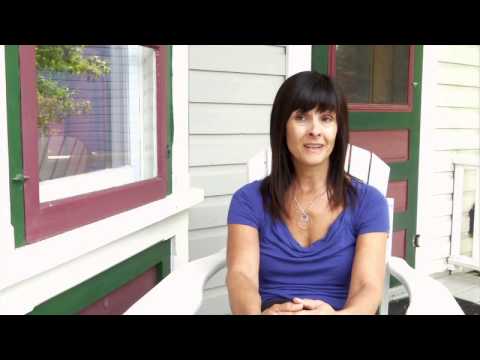 It has been a very diverse year so far for me writing in genres ranging from Spanish soundtrack to folk to electronic and working on projects ranging from documentaries, web series and informational videos.  I'm really excited to see what the rest of this year will bring.
Thanks for all your support everyone!
Ben
View all blog entries